Family Friendly Websites
Small Publishing Ltd owns and runs ActivityVillage.co.uk, a leading family website providing parents and teachers with a huge resource of free activities for under-10s. Activity Village has visitors from all over the world and averages 1.25 million unique visitors and 7 million page views a month.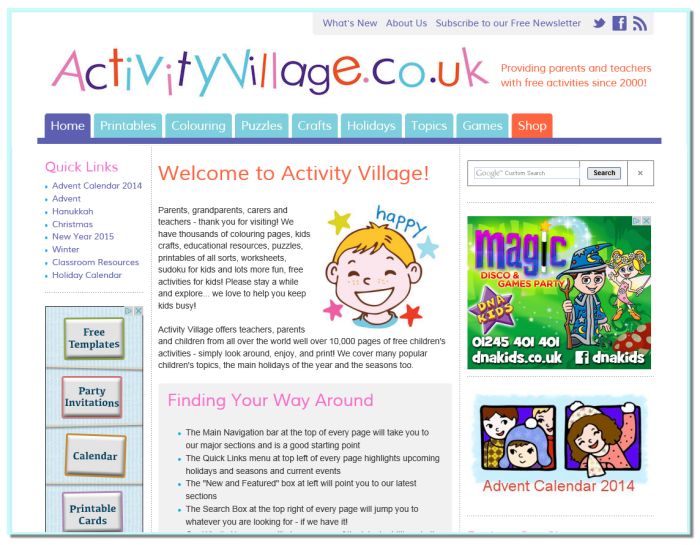 Contact Us:
If you are interested in advertising or sponsorship on Activity Village or in one of our newsletters, or for any other enquiries, please email lindsay @ smallpublishing.co.uk.